The animation above shows the basic steps to view and hide objects.
1. Open the panel «Hidden objects»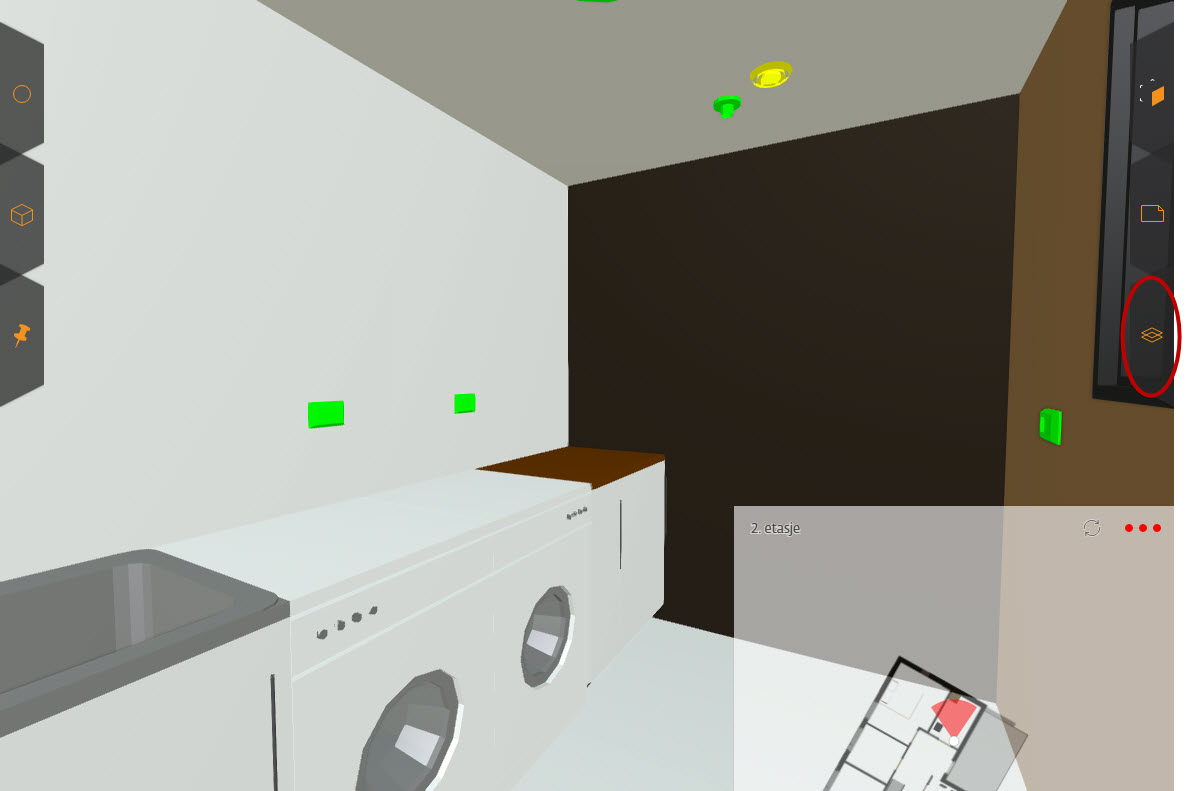 2. Click an object to hide it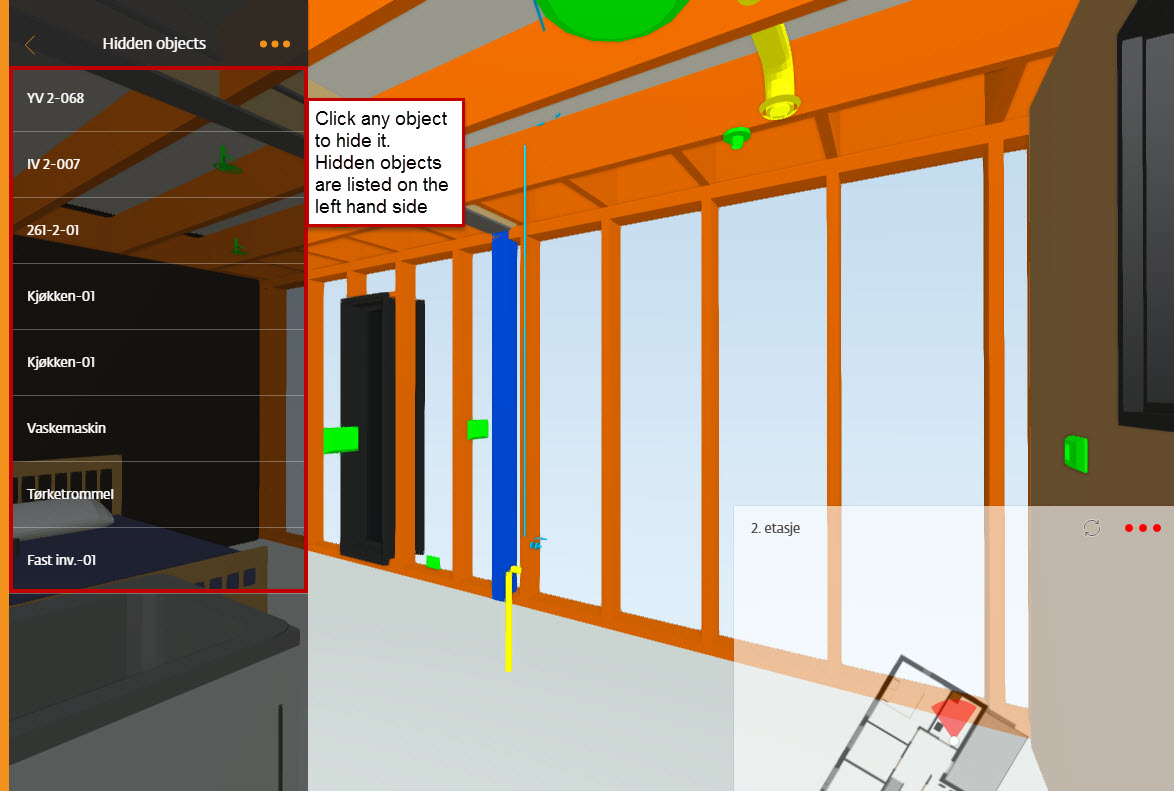 When an object is hidden it is displayed in the list of hidden objects.
3. Hover over the list element to preview the objects that are hidden in the scene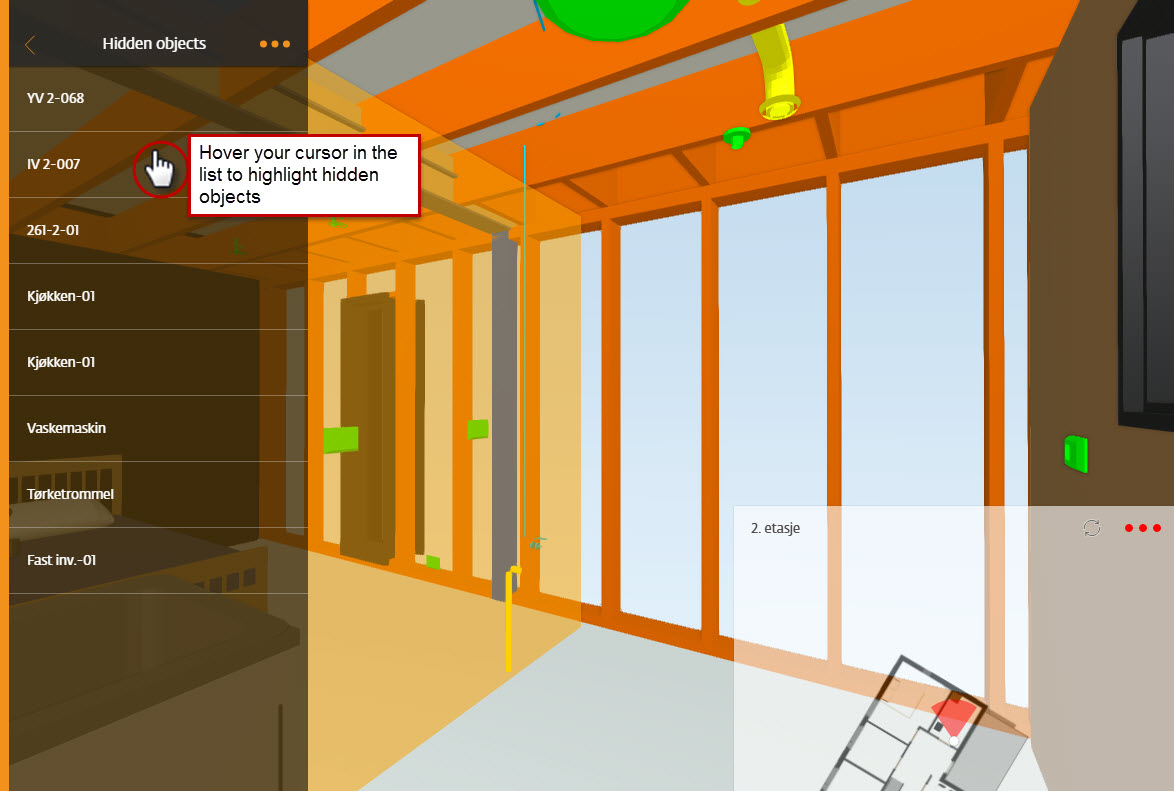 If you don't see a highlighted object in the scene, the object is probably located outside of the current view.
4. Show the object again by clicking on "X" or dragging the list element back into the scene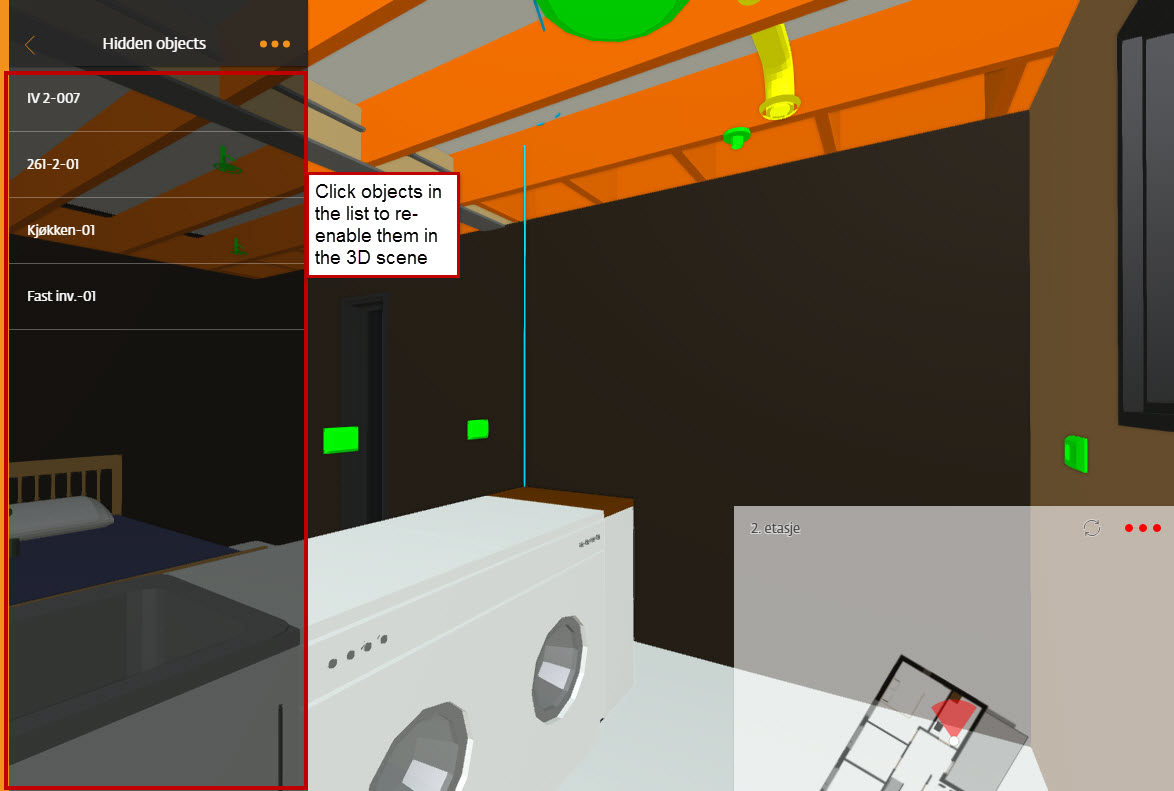 5. Empty the list of hidden objects