Introduction
When you upgrade a project to use Capture Pro you can, as in the Basic version, still create personal notes and send messages to the rest of the project. Moreover, the project administrators can now define workflows for e.g. documentation and deviations, and make these available for one or more groups, or all users in the project. In addition to description, attachments, position and links to objects in the model, topics in workflows can have a title and be associated with one or more labels. One can also set due date and set a group or user as responsible. Fields on topics within the same workflow are initially empty, or pre-populated with specific values. All topics are given the status "open" when they are created, and it is determined per workflow which groups can resolve and close them. One can also restrict who can change assignee and due date, and who can view and add comments on topics within each workflow.
For example, an administrator can create a workflow for reporting Health Security and Environment issues called "HSE". It can be made available to everyone in the project. Topics created within the workflow can have the project's HSE manager as pre-filled value for assignee. He or she will then be notified when topics are created. The HSE manager may be the only one who has rights to change the assignee, and thus delegate responsibility for the topics. Whoever set as assignee for the topics will have permission to resolve the topics, while only the HSE manager can close them.
Common to all topics in all workflows is that all changes, who makes them and when, is logged and visible to anyone with access to the topics
1.1. How do I create a topic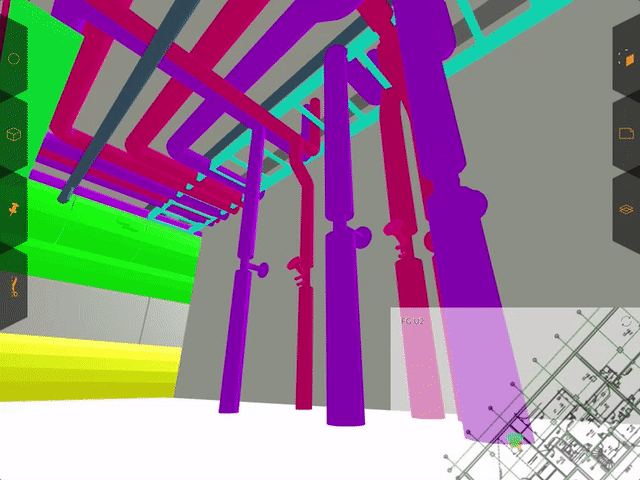 Click the «New topic 📌»-tack from the menu in the object-info panel or in the topic panel.
Choose one of the custom topic-templates or the built in "New topic" option. While "New Topic" is empty, a template can have most fields predefined (e.g. shared with, labels etc.).
If your new topic is not related to any particular position or object in the model, you can make it positionless. Click the ... menu on the New topic popup and select "Clear position". This will remove the position, remove the 2D and 3D screenshots from the topic and ensure that the topic is not marked on any floorplan.
"Capture mode"
When you open the Capture panel, you are in the "mode" of the latest used workflow (or channel). Which mode this is will be displayed in the heading. In he illustration below it shows that I'm in the workflow "RFI design".
To change workflow, channel for your topics, click the filter menu to the left of the heading (the "hamburger").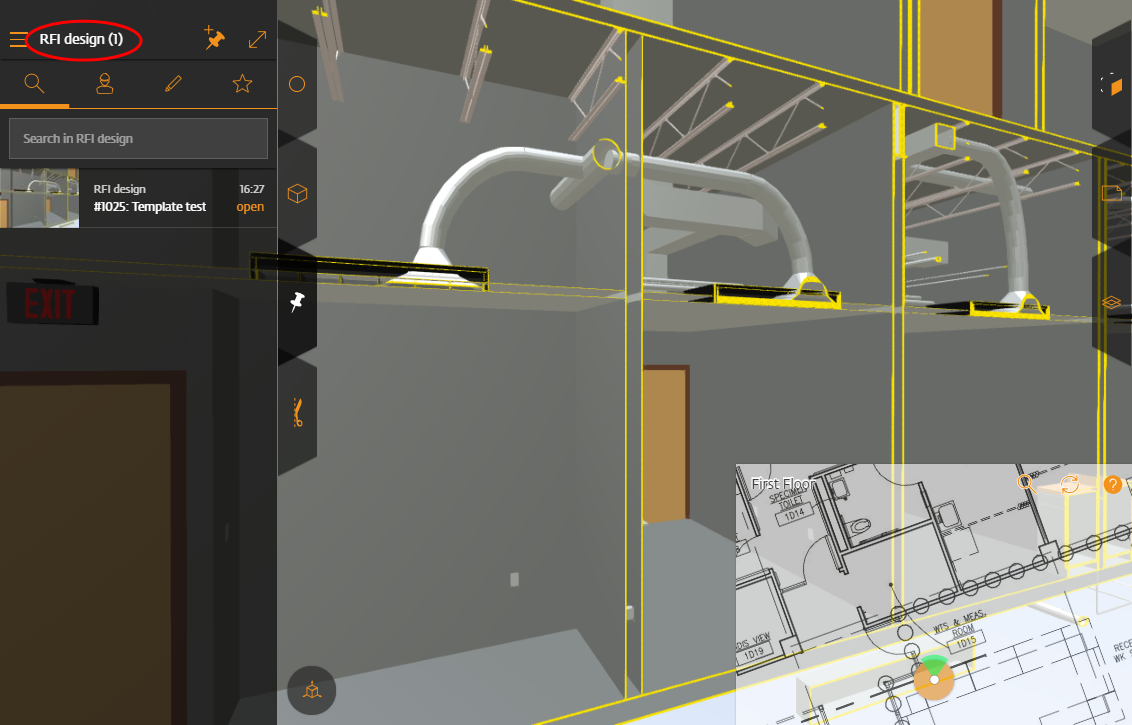 If you create a topic connected to an object, you can freely choose which workflow to use or channel to post in.
Select object
Click thumbtack in the object info panel
Choose workflow or message channel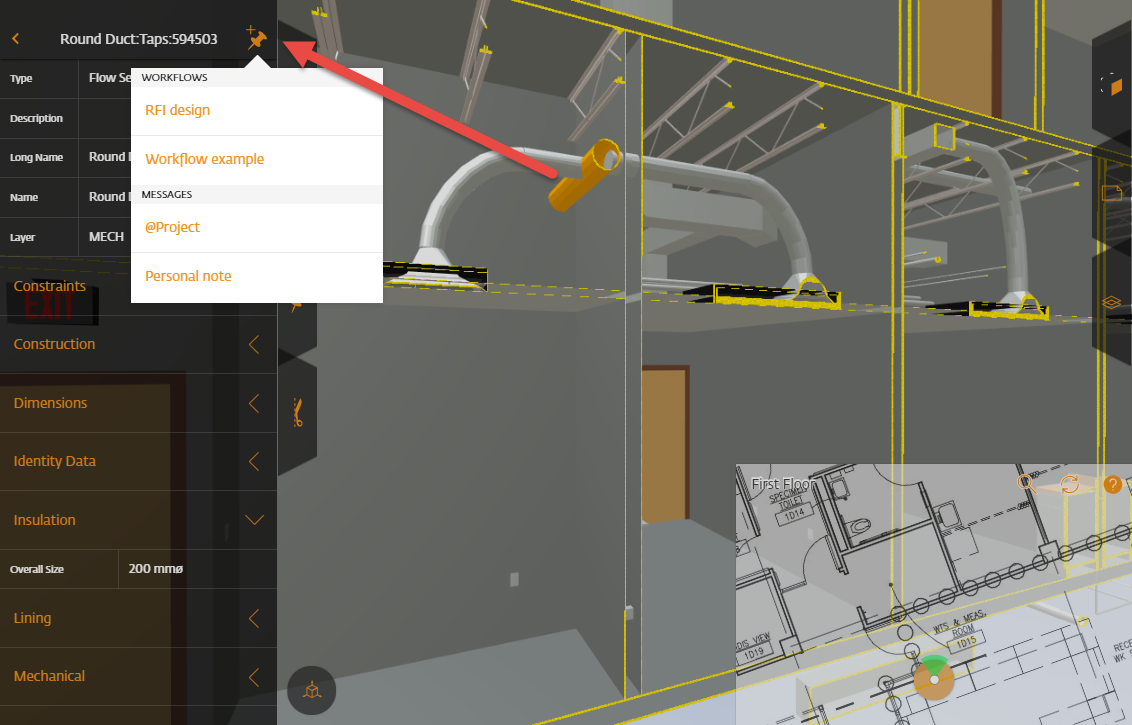 NOTE: Workflows are not available in Capture basic, to upgrade please contact us, sales@rendra.io