Creating clip planes
Click on the scissors to activate clip plane functionality and then tap on a surface to create a new clip plane. You can move the section by dragging your cursor on the orange panel on the left side. If you want to create multiple clip planes, first go back to the original menu by clicking "clip plane" and then tap on another surface.

You can also flip the clip plane by clicking on the mirror.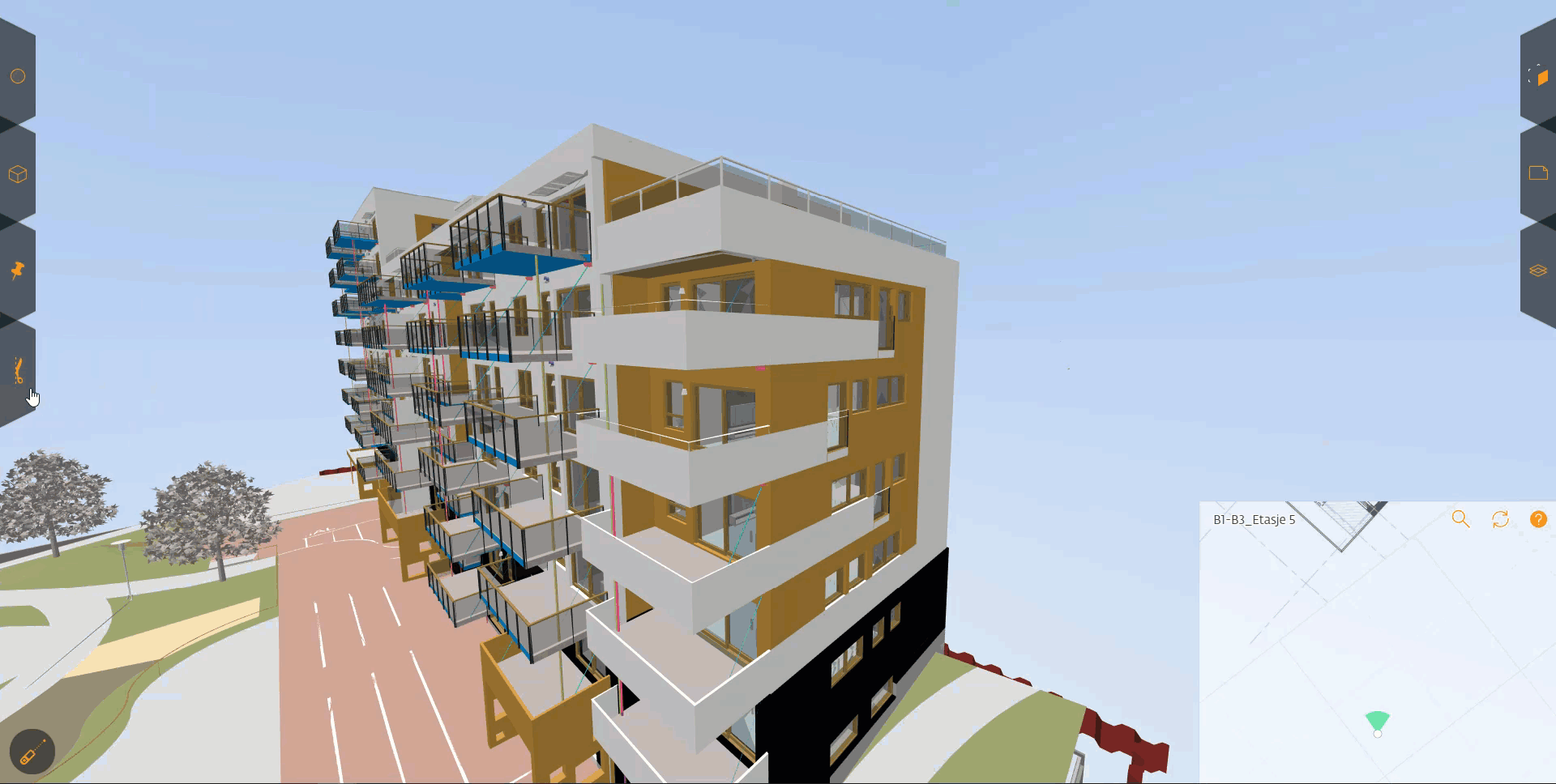 Delete clip planes
To delete a clip plane just click on the trashcan after a clip plane is chosen. You can also reset all created clip planes by clicking on the three orange dots.