Administrators and users with write access can upload documents. This can be done either by drag and drop directly in to the folder structure or by choosing "Upload files..." from right-click menu/Options or third alternative by selecting "Upload" in the upper right corner of the folder view.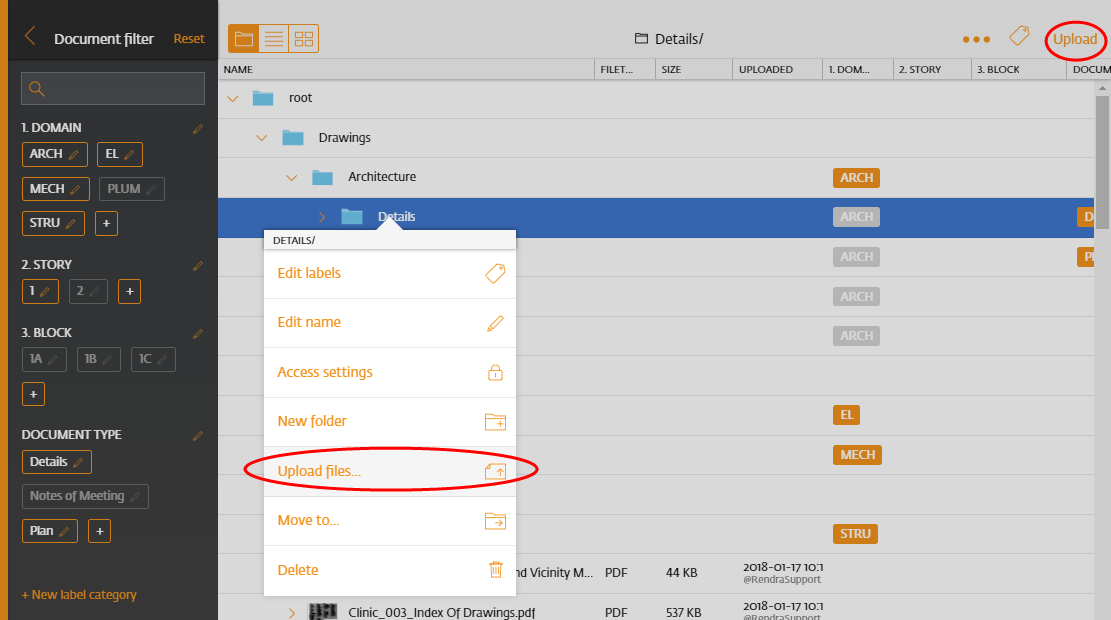 The two latter options will take you to the Upload files view. As indicated in this dialogue you can either drop files in this view or select files from lokal disk.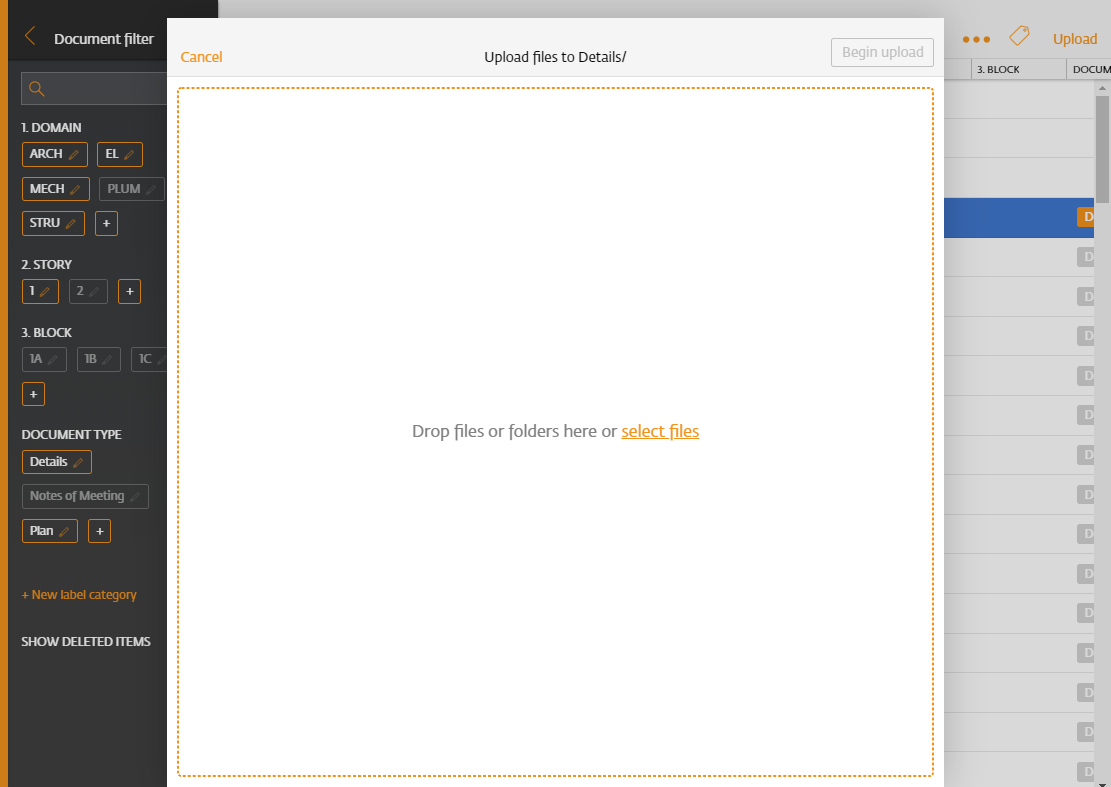 When one or more files have been selected for upload, StreamBIM will display a list view of the selected files ready for upload. Documents will be identified as new files or new file revisions. This is stated in the file status column (1).

You can also add labels to the documents in the upload process, by choosing the "add labels" option (2), prior to upload.
Then the final step is select "Begin upload".