StreamBIM will give project users an email notification in the following situations.
When changes happen to files and folders you have access to in StreamBIM Documents. Administrators are also notified about changes in access rights on folders.
Email when IFC files have finished processing to the 3D model.
When you have been assigned to- or are mentioned in a topic in StreamBIM Capture.
If, and how often you want to receive these email updates can be set in the system settings.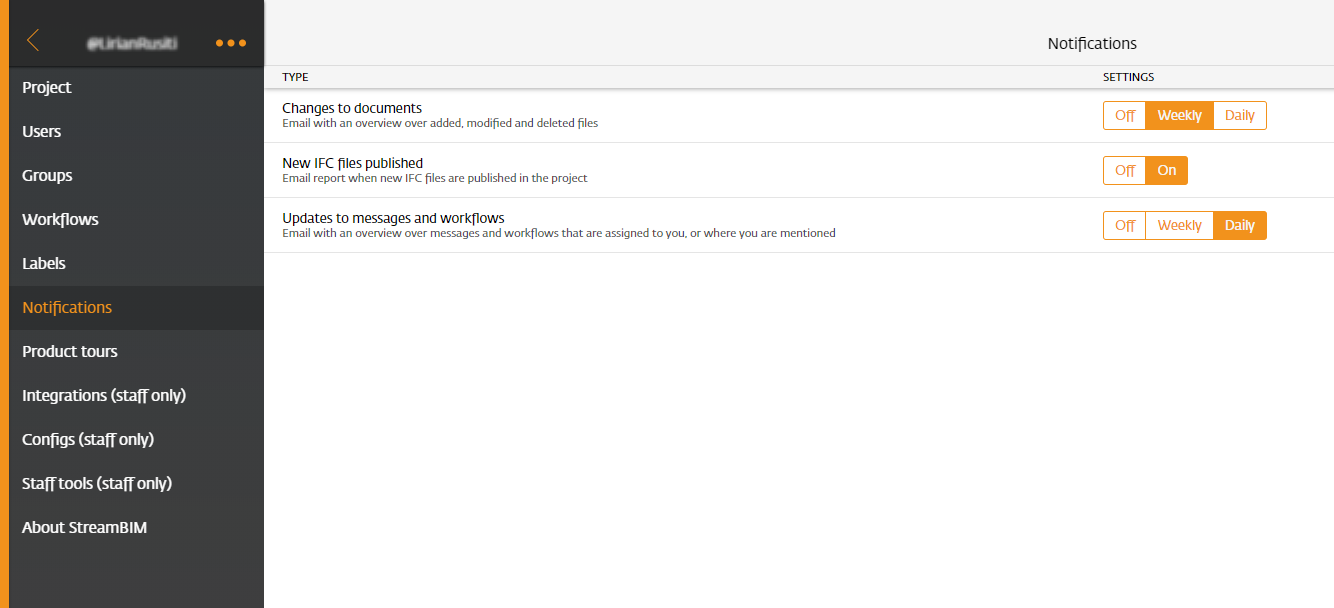 In the email "Changes in documents", you can click on the documents to open in StreamBIM.