The easiest way to add users to multiple groups is to select them from the list of users in the User overview. In this view, you can search users and sort by column, e.g. by ORGANIZATION or ROLE, do a multiple select, and add the selected users to a Group. 
In this example, users are sorted by the column ORGANIZATION, and we have selected the two users from BIM4Dummies by right clicking.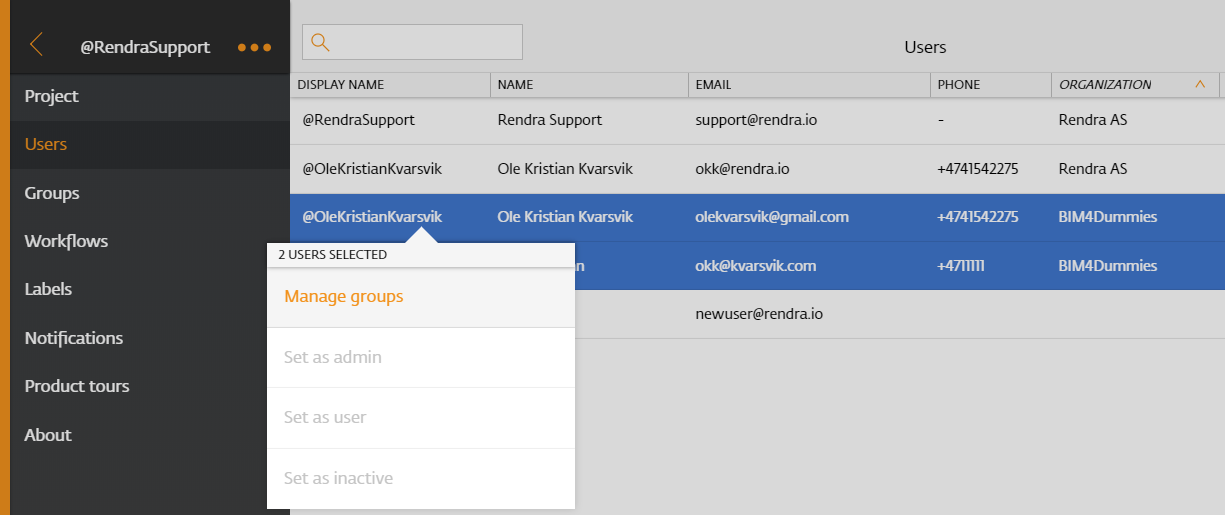 Select Manage groups to get the following options:

You may assign users to Groups where you are a group administrator. In this case, we selected the Group BIM4Dummies, but could also add these users to Architect and General_Contractor. OTHER GROUPS are groups in the project where the example user does not have group admin rights.
Groups that appear grey are groups where the selected users are already members. When selection is done, click Submit. 
You can see which groups a user belongs to by viewing the GROUPS column