File Transfer Protocol is an easy way to transfer files. The transfer occurs between an FTP client and an FTP server, which in this case is FileZilla and StreamBIM. There are several other FTP clients, but in this example, FileZilla has been used which is also free.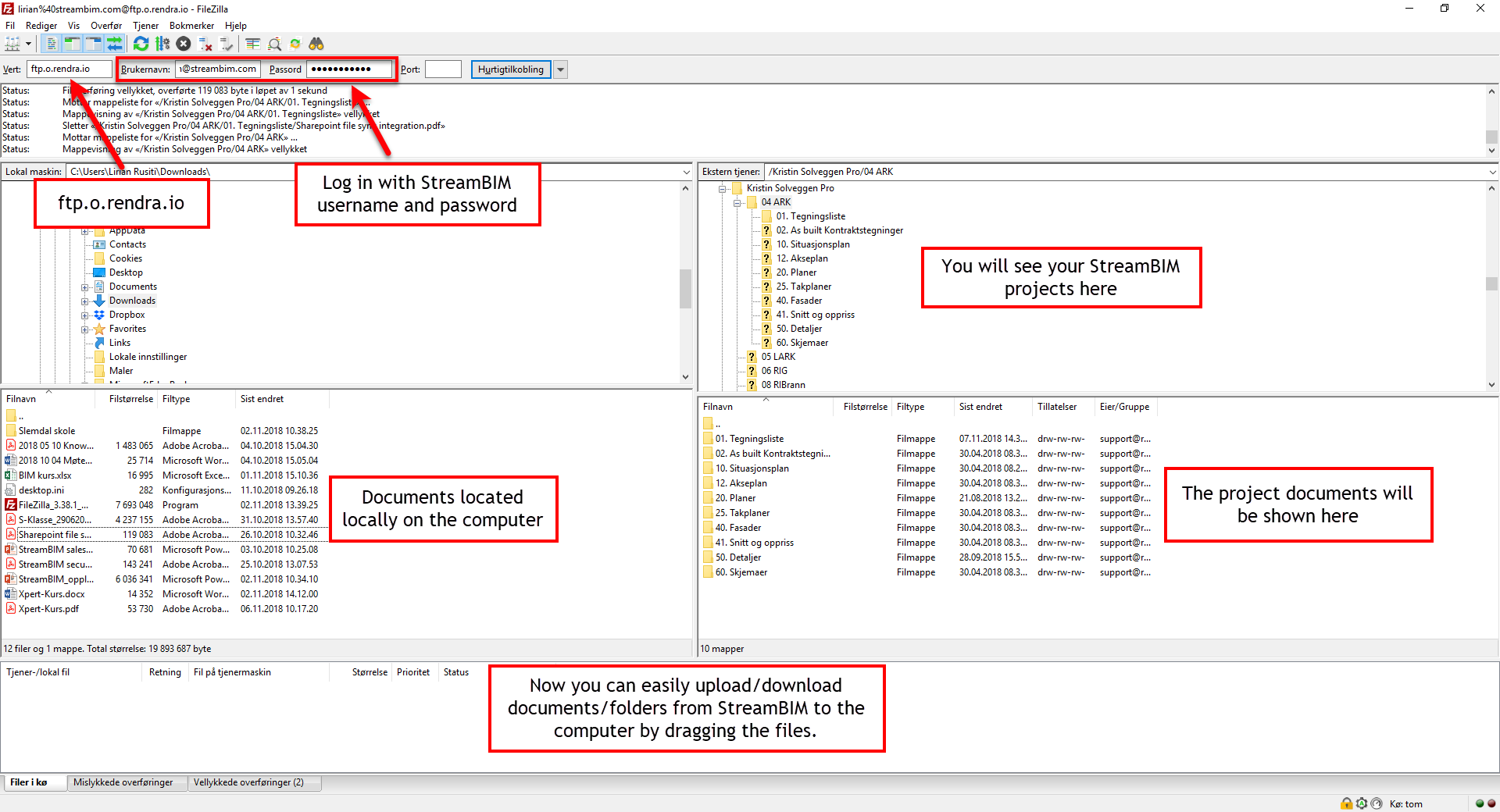 When you log in with your StreamBIM account in FileZilla, you will be able to see the projects you have access to and can easily download/upload files by dragging them over to the computer (window at the bottom left).
Similarly, you can upload files in StreamBIM by dragging the files to the bottom right corner.