If you are using dRofus in your project we can help you set up a link between StreamBIM and dRofus. 
Presenting the non-graphical dRofus data in the StreamBIM interface is a powerful combination. You get access to all room datasheets (RDS), equipment lists, specifications, systems and components data, etc..
When the link is set up, you can view the dRofus web client in the info panel on the left or go to full screen view in a browser.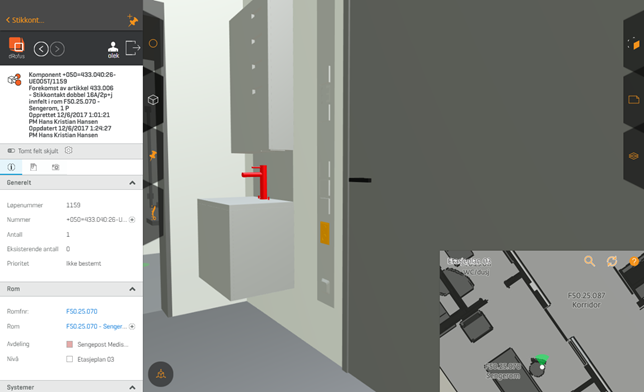 To set this up we need.
Url to the project (dRofus web client). It will look somewhat like this https://app-db2.drofus.com/myproject/01/
Where we can find the relevant ID's for look ups (e.g which attribute/property we can find room ID, Instance ID) 
If you have questions, or want to set this up, contact support@rendra.io