In a project with multiple buildings and different heights on the floor plans, you can refine the area that belongs to the floor you have chosen to create a custom floor plan for.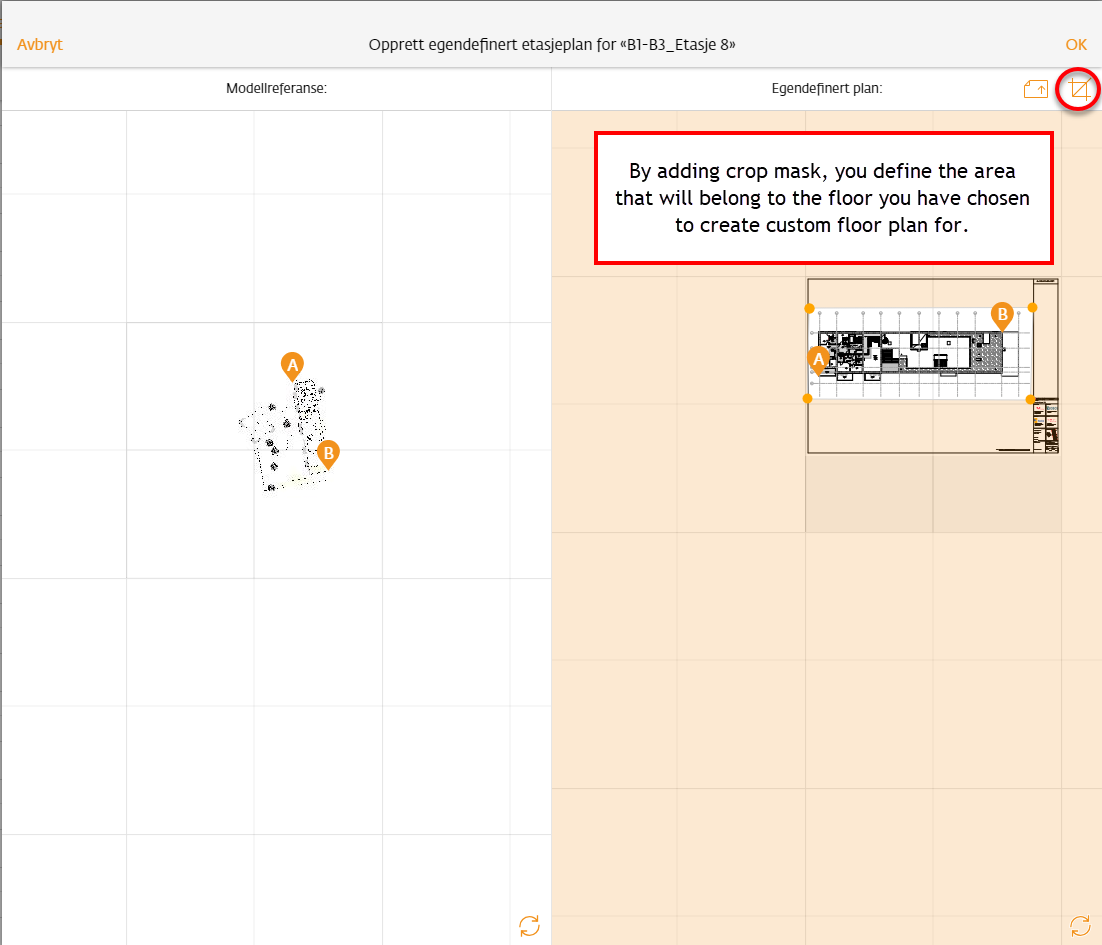 When you are within the area that has been delimited and want to change the floor you are in, you will only be able to choose the floors belonging to the building you are standing in, instead of having a long list of all floors from the different buildings.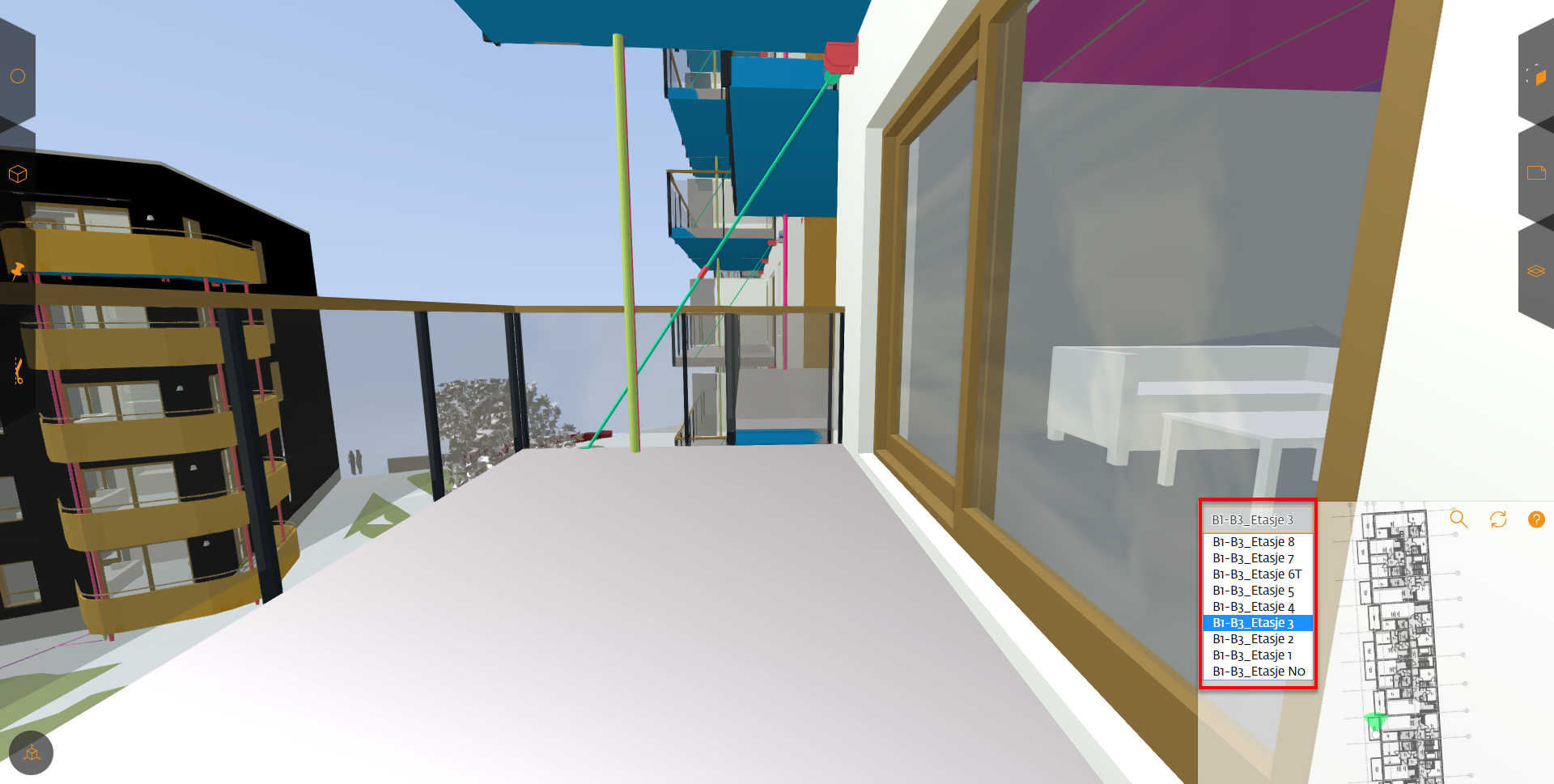 In the same way you will be able to choose between the floors belonging to another building if you are in it.