Click on an object to see if it has been assigned to a checklist.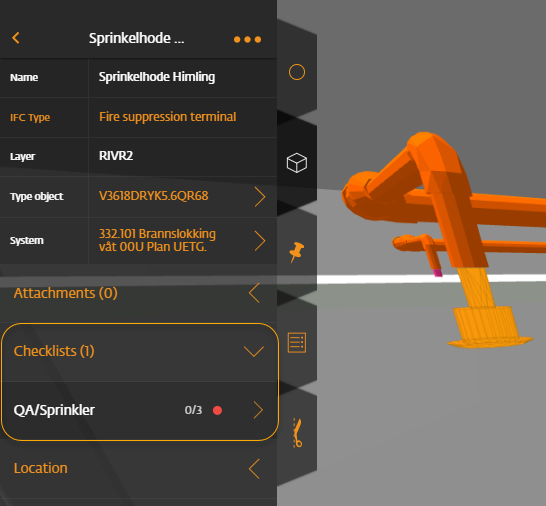 After the checklist is chosen, you will see the checklist items that can be checked.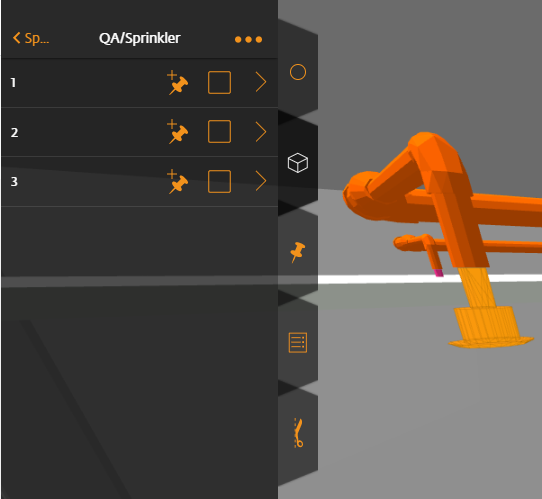 By clicking on the three orange dots, you get the opportunity to check out all the checklist items at once, see the status, remove checklist from the object, and other useful functions.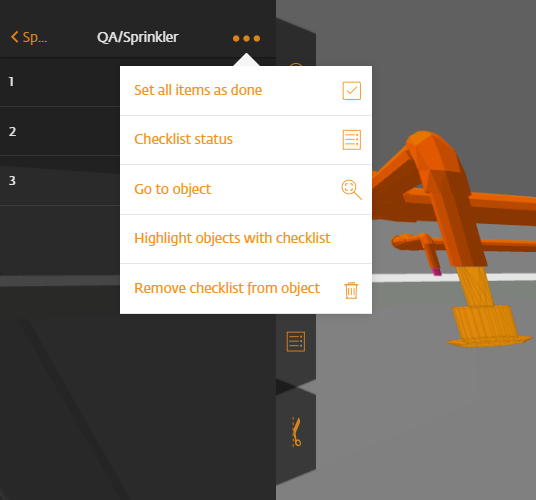 Select a checklist to see a display of all the objects that have been assigned to that checklist. You can easily see the status of the various objects assigned to a checklist. Green indicates completed, yellow objects are in progress, and red objects have not been started.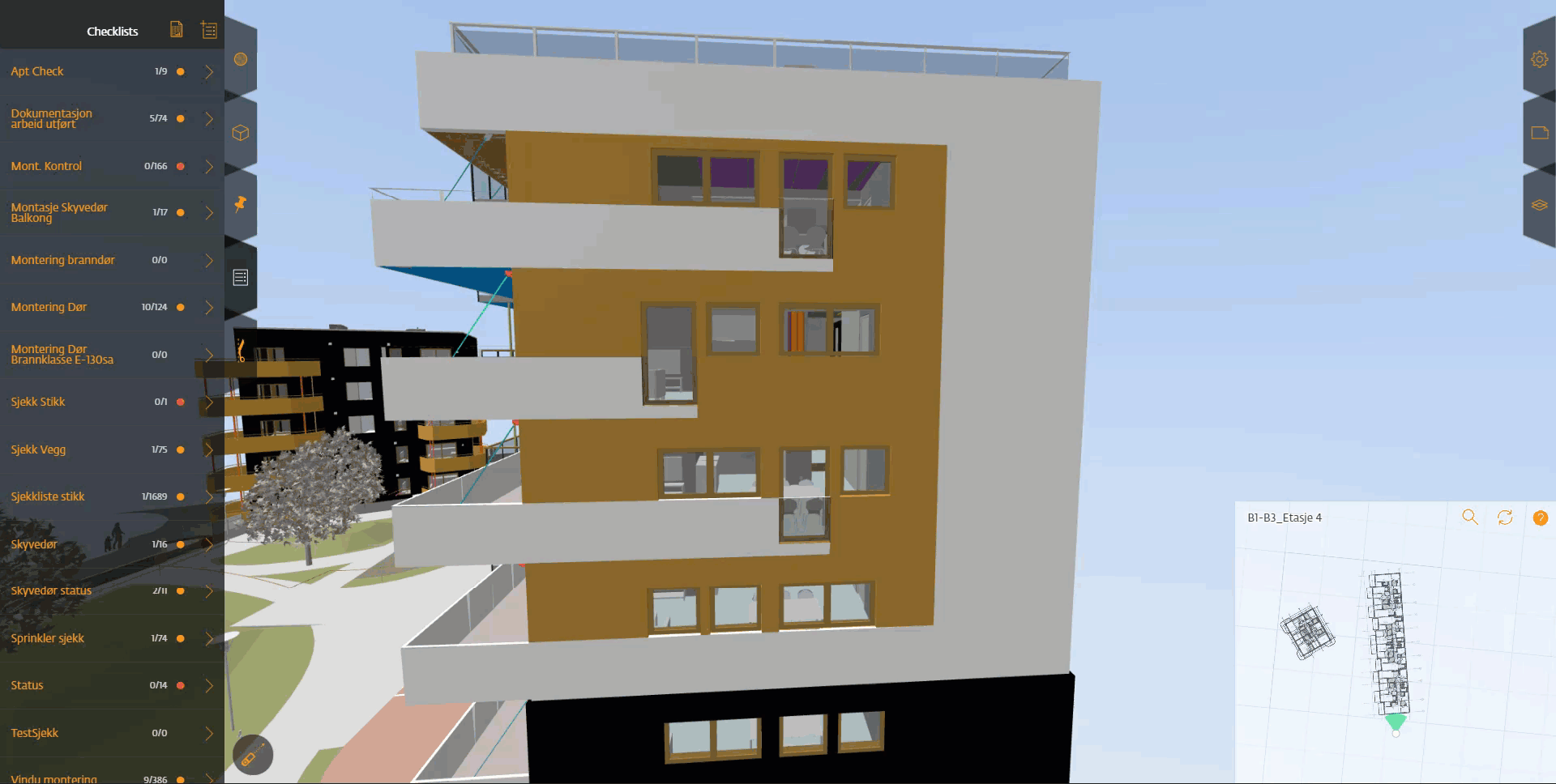 Here is an example from the checklist with all the different types of checklist items: