(再作業中)
To assign a checklist to an object, choose the object and then click on the three orange dots.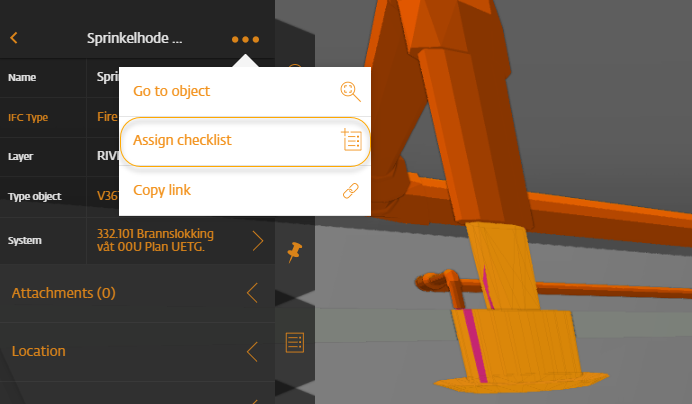 It is also possible to select several objects by using the parameters to search for other objects with the same information and assign a checklist to them. Here, the component code has been used to search for all other (48) sprinkler heads in the model.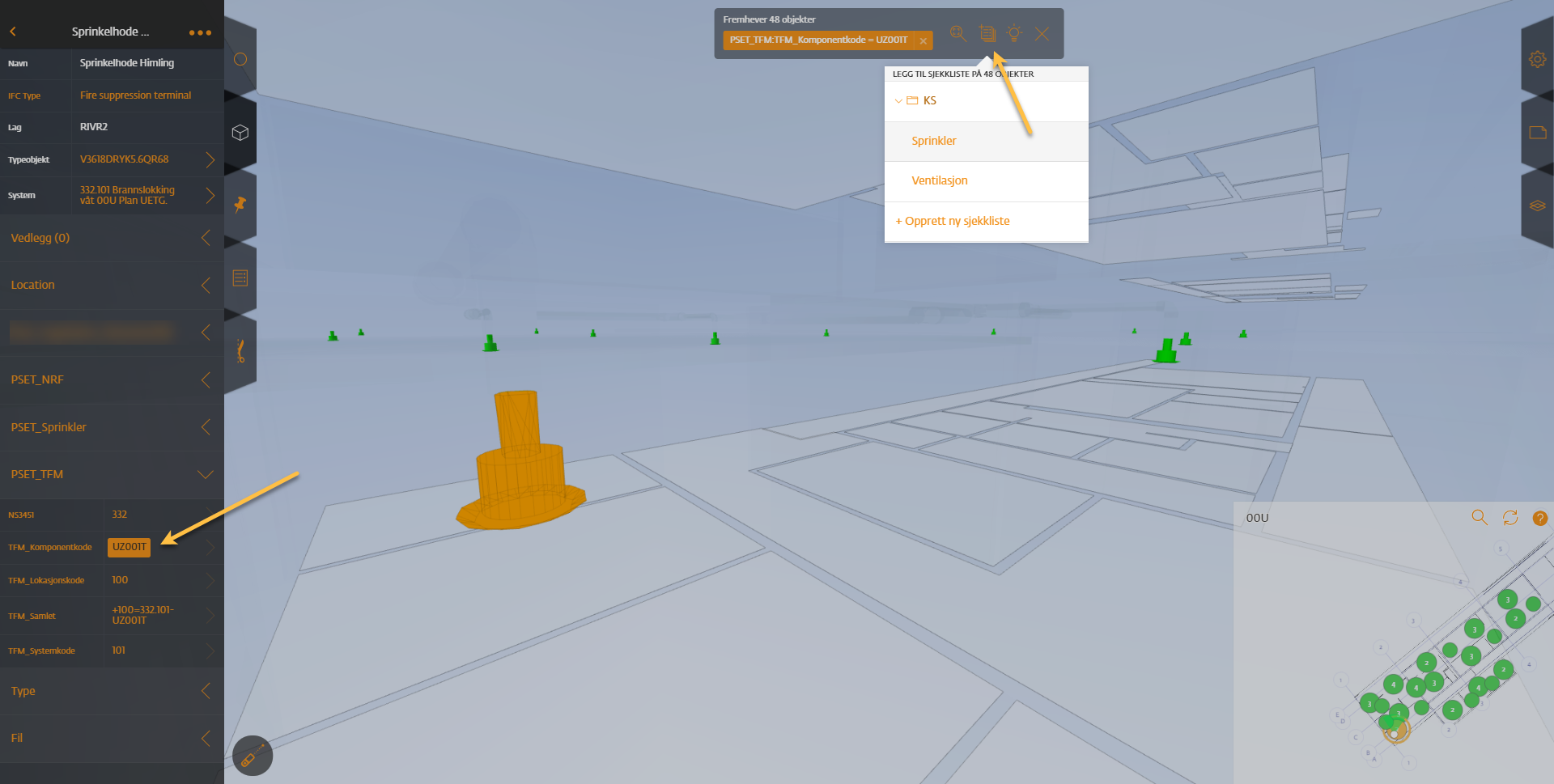 By opening the checklist settings now, you will see that the checklist has been added to the sprinkler heads with the same component code. It is also possible to group the objects by type object, room, system, or other parameters from the information the objects contain. Here it has been chosen to group by type objects.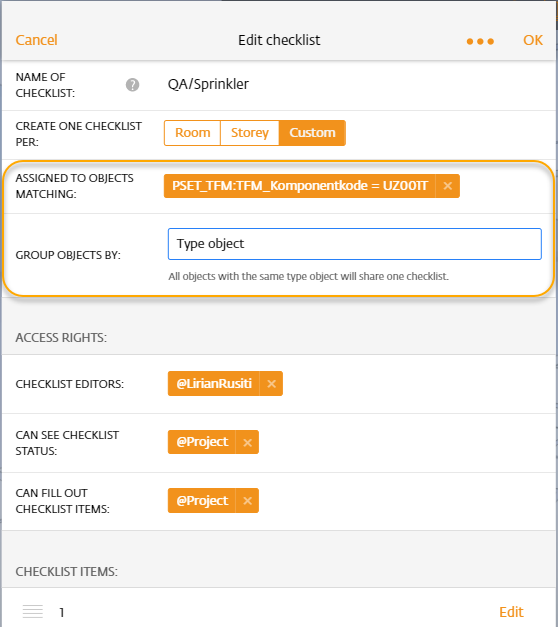 By clicking on a sprinkler head after the checklist QA/Sprinkler has been selected, all others of the same type will now be selected and can easily be checked out at the same time.